310 Ergo Comfort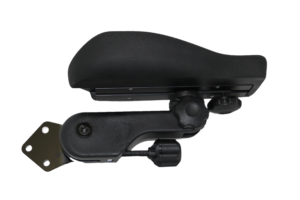 Comfort and relief was the main focus during the development process of this armrest.
It is a very flexible armrest with many adjustment capabilities, and is very well suited for a lightweight joystick.
This kind of armrest is commonly found in trucks, construction vehicles and forklifts. It can also be found on 24-hour control room seats.
Product sheet:
Adjustments possibilities: